RESERVATIONS FOR BAR-BILL NORTH IN CLARENCE
-PLEASE SEE OUR RESERVATION FAQs & POLICIES BELOW-
Clarence
8326 Main Street
Clarence, NY 14221

NO PHONE RESERVATIONS, ONLINE ONLY
Hours
Monday - Saturday:
11:30 am - 10:00 pm
Sunday:
11:30 am - 8:00 pm
CURBSIDE TAKEOUT VIA ONLINE ORDERING AVAILABLE
SUNDAYS 11:00 AM TIL 6:00 PM ONLY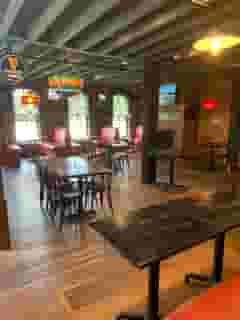 WE CAN ONLY TAKE RESERVATIONS MADE ONLINE
AT THIS TIME WE CAN ONLY TAKE RESERVATIONS ONLINE.
PLEASE DO NOT LEAVE RESERVATIONS IN OUR VOICEMAIL BOX.
PATIO TABLE REQUESTS
WE WILL DO OUR BEST TO ACCOMMODATE REQUESTS, BUT WE CANNOT GUARANTEE PATIO TABLES DUE TO LIMITED TABLE AVAILABILITY (THEY ARE FIRST COME FIRST SERVE). WE CAN ONLY FIT PARTIES OF 4 OR LESS AT OUR OUTDOOR TABLES.

THANK YOU FOR YOUR UNDERSTANDING!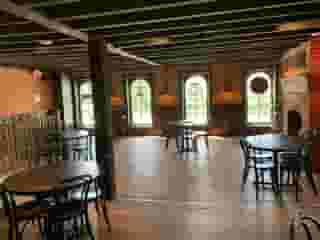 TABLE GUEST COUNTS
DUE TO THE CURRENT NYS REGULATIONS WE HAVE LIMITED TABLE AVAILABILITY. 

WE APOLOGIZE, BUT AT THIS TIME WE CAN ONLY TAKE PARTIES OF 6 PEOPLE OR LESS AT OUR CLARENCE LOCATION. OUR DINING ROOM TABLE LAYOUT HAS BEEN SPECIFICALLY PLANNED OUT TO ENSURE PROPER SOCIAL DISTANCING.
PLEASE BE ON TIME FOR YOUR RESERVATION
SO SORRY, BUT IF YOU ARE LATE FOR YOUR RESERVATION WE CANNOT GUARANTEE YOUR TABLE.

TABLE TIME SLOTS ARE SET TO ENSURE THAT EVERY GUEST CAN ENJOY THEIR VISIT.
LARGE PARTIES
WE ONLY HAVE ONE TABLE AVAILABLE THAT CAN SEAT 8 PEOPLE, BUT IT IS FIRST COME FIRST SERVE. WE ADVISE BOOKING THIS WELL IN ADVANCE TO ENSURE THAT WE HAVE THE DAY & TIME YOU ARE LOOKING FOR.
PLEASE STAY IN YOUR VEHICLE WHEN YOU ARRIVE
WE SANITIZE BETWEEN SEATINGS AND WILL TEXT YOUR ONCE YOUR TABLE IS READY!
ONCE YOU HAVE BOOKED YOUR TABLE WITH US, IF YOU NEED TO MAKE A CHANGE TO YOUR RESERVATION PLEASE HEAD TO YOUR OPENTABLE BOOKING AND SCROLL TO THE BOTTOM TO UPDATE. IF YOU ARE UNABLE TO MAKE SAID CHANGES YOU CAN CALL AND LEAVE US A VOICEMAIL AND WE WILL GET BACK TO YOU AS SOON AS WE CAN.