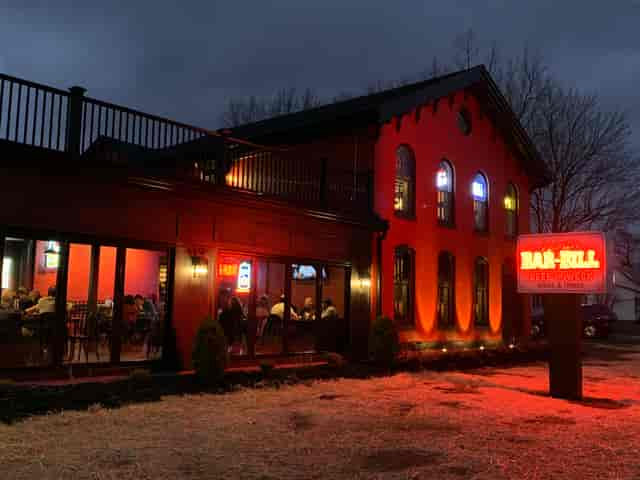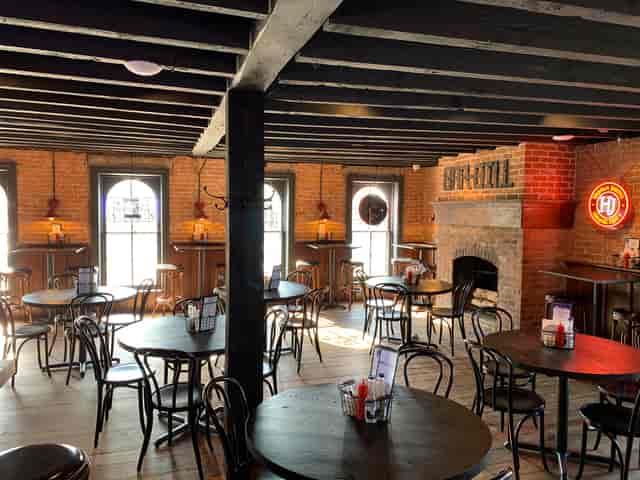 THE NEW BAR-BILL NORTH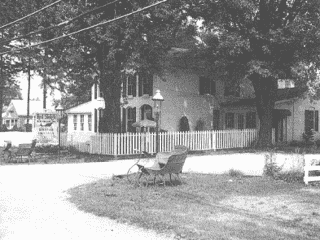 HISTORY
WHAT IS NOW BAR-BILL NORTH WAS FORMERLY THE WELL-KNOWN OLD RED MILL INN. THE STRUCTURE WAS BUILT IN 1858 AND INTERESTINGLY ENOUGH, WAS NEVER ACTUALLY A FUNCTIONING MILL. IT SERVED AS THE MAIN HOUSE FOR A 100 ACRE DAIRY FARM UNTIL 1962 WHEN IT WAS TRANSFORMED INTO A RESTAURANT. IN 1967, THE BUSINESS EXPANDED BY ADDING A NEW KITCHEN AND UPDATING DÉCOR.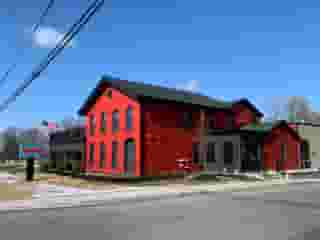 FAST FORWARD TO 2017
CLARK & KATIE CROOK, ALONG WITH SONS JOHN AND HARRY, SCOUTED OUT THEIR SECOND LOCATION FOR THE ICONIC BAR-BILL TAVERN. THEY KNEW THAT THIS PROPERTY WAS A BIG UNDERTAKING, BUT CLARENCE SEEMED LIKE THE PERFECT FIT FOR THE EXPANSION OF THE ORIGINAL. BAR-BILL NORTH OFFICIALLY OPENED TO THE PUBLIC IN JANUARY OF 2020, SERVING OUR WORLD FAMOUS CHICKEN WINGS AND BEEF ON WECK!
FIRST TIMERS
WE DON'T TAKE RESERVATIONS
SO, MAKING THAT CALL OR EMAIL WON'T IMPROVE YOUR ODDS. THE BEST WAY TO ENSURE YOU GET A TABLE IS TO COME EARLY, OR COME DURING SLOW TIMES ( USUALLY FROM 2:00 PM – 4:00 PM ).
WHEN YOU ORDER
MAKE SURE YOU GET AT LEAST ONE ORDER OF WINGS TO SHARE. 
YOU WILL NOT BE DISAPPOINTED, THEY'RE WORLD FAMOUS!
THE THING TO REMEMBER ABOVE ALL ELSE IS YOU WILL ALWAYS HAVE FUN WITH THE RIGHT ATTITUDE. DINNER HOURS WILL ALMOST ALWAYS HAVE A WAIT, 
BUT THAT DOESN'T MEAN THAT YOU CAN'T HAVE SOME DRINKS, WATCH A GAME OR JUST RELAX AT THE BAR. FIRST TIMERS SHOULD PREPARE THEMSELVES TO HAVE A NEW FAVORITE PLACE!